Creative Music Projections
Our Main Purpose
Welcome to my webisite , Creative music Projections.
I made this site to help others in music , giving knowledge and help as much as i can to benefit you in a variety of things related to music technology with guides , tutorials and help from previous experiences and troubles that i have came across and that in time perhaps you will face the same problems and thats why i am here to help. I am a music producer myself and i make alot of my music with programs on windows ( reason , Fruity-Loops , Audacity , Virtual DJ and other music related software that benefit my production outcome .
I am 21 years old and live in the United Kingdom , gained a basic knowledge of music production about 5 years ago watching freinds make instrumentals and got inspiried to try and make a track of my own favouring in the Hip Hop Genre.
On this site you will find the following :
- Music production Tutorials
- Dropbox sample archive
- Links to websites with music production software
- Questions & Answers Shout box
- Screen Recording Software Link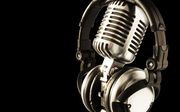 Here are some links i found up that you can find and dig out the samples that you require on the following website links , these are a few that i often use and found really helpfull with my music producing i could not upload and share with you these samples personally or would have been violating my webites rules and breaking the law so instead i will just show you the path and you can download some quality stuff from the following sites.
I would advise DOWNLOADING REALPLAYER , Realplayer can download just about anything that has a play button on it, really helpfull for websites that require you to ''BUY'' or ''REGISTER'' an account, Even if the account is free its time consuming i would highly reccomend this program its free and well worth it.
Need HELP? Speak with an ADMIN in the online Forums in the link below.
Drop Box Page
Looking for Free Vst Plug ins? Free Music producing Software? how about decent samples? , these things are not always easy to come across. if you want to get these things you should head over to my 'DROP BOX PAGE'' and find out more.